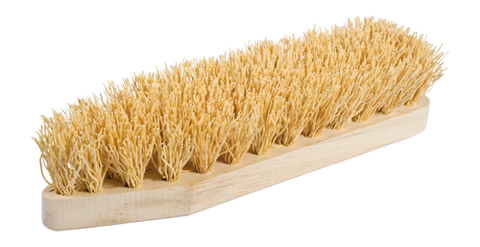 Scrub Brush, Extra Stiff Root Fibre
The extra stiff fibres and pointed end make this an invaluable scrub brush for many jobs around the house and garden. Great for textured floor surfaces and tackling big jobs, or digging into those really grimy spots that need a good scouring. Made in Germany by Bürstenhaus Redecker. 
Product Info
Made of solid untreated beechwood and root fibre.
Size
23 cm l 
---
We Also Recommend